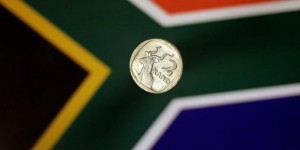 15/12
South Africa's rand firmed nearly one-and-a-half percent on Friday on a court ruling affecting delegates set to take part at a conference of the African National Congress and investors cutting long dollar positions amid tight liquidity.
08h00
Bitcoin investors expect futures volumes to perk up when CME Group Inc, the world's largest derivatives exchange operator, launches its own contract to wager on the cryptocurrency on Sunday.
16/12
A poll has found that 51 percent of Britons would now keep European Union membership while 41 percent want to leave the bloc, a near reversal of last year's referendum result.