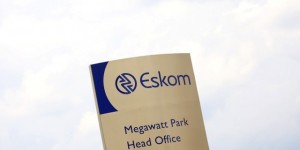 15/12
South Africa's energy regulator Nersa said on Friday it had granted scandal-plagued utility Eskom a 5.23 percent electricity tariff increase for the 2018/19 financial year, less than the 19.9 percent the power firm had requested.
15/12
South Africa's Independent Regulatory Board for Auditors (IRBA) is investigating Steinhoff's auditor following the retail group's disclosure of accounting irregularities, it said on Friday.
15/12
Please ensure financial staement descriptions net revnue, operating profit and headline earnings are as in last book. and compare previous year figures
15/12
Steinhoff's African business is preparing to repay $1.2 billion it owes to its parent, it said on Friday, a move that would go a long way to plugging a liquidity hole in the group fighting for survival in the wake of an accounting scandal.